Welcome to Dr Tints
What is a Window tint?
A Window Tint film a micro thin layer of polyester, with a durable clear scratch resistant coating, that is professionally installed on clear or tinted glass. It provides a retrofit solution to many glass related problems such as excessive heat build up, harsh glare, UV damage and also providing safety, security and privacy. Our quality films backed by our installation, provide a long lasting, no maintenance approach for providing full UVA/UVB and Heat protection against the suns damaging effects.
Benefits of Window Tinting are described below:
UV Protection
The suns ultra violet rays can be damaging to you, your family and your vehicle therefore Window Tinting is a beneficial way to provide protection against these damaging effects. Dermatologists are constantly advising everyone on the harm caused by over exposure to the suns rays, the ozone layer depletion adds to this significantly. Just as you would use sunglasses and sunscreens to protect yourself and your family, the same goes for protecting you and your family while driving in your vehicle, also protecting your vehicles interior, upholstery, carpets and plastic moulding from the fading effects of the sun.
Ultra Violet Light Rejection
Cuts out 99% of UVA and UVB rays which greatly reduce ageing or fading of the car Interior trim and cuts down the risk of skin cancer. Our Window Tint films are of the highest quality providing 99% guarantee against the suns UV rays.
Heat thermal protection
Keeps your vehicle cooler on sunny days
Appearance
Your vehicles appearance can be dramatically improved upon choosing the correct grade and colour of film to suit your vehicle depending on its age and model. More and more vehicles are now being delivered to their new owners with factory fitted Window Tints; this increases the vehicles appearance and adds another selling feature when the vehicle is put back onto the used car market Our films are optically clear, as clear as the original glass in fact and our professional finish looks superb.
Safety & Security
Window tinting actually increases the strength and durability of your window to a high degree once applied, stopping the opportunistic thief from getting hold of your belongings. Also depending on the choice of tints, this opportunistic thief may find it difficult to see your belongings in the first place.
Accidents
If you were unfortunately involved in an accident, the occupants in the vehicle would be protected from the shattering pieces of glass as they should be held together by the window film.
Reduces glare
Cuts down dazzle from the sun and lights at night. Ideal for keeping the sun off babies, young children and pets, ensuring a more safe and comfortable journey for your family.
Increase privacy
Ideal for women driving alone at night or to stop potential thieves from seeing into your vehicle.
We also cater for customers in the following areas:
+ Coventry + Nuneaton + Bedworth + West Midlands + Warwickshire + Rugby + Hinckley + Leamington + Kenilworth + Solihull + Leicester + Birmingham + Lutterworth + Warwick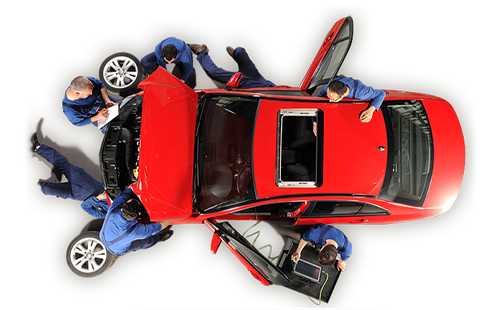 Window Film Grades
Dr Tints supplies and installs a variety of grades, shades and colours of films.
Common grades of tints professional installed include:
+

5% often known as Limo black – a very dark tint suitable for any vehicle from the B-post back

+

15% popular with SUVs, mini buses and 4×4 – allows 15% VLT

+

20% mostly installed for saloons and estates – allows 20% VLT

+

35% very popular for vehicles that want tints from the B-post back – commonly known as dark smoke

+

50% more transparent for customers who want the protective effects without the obscure privacy and more visibility – commonly known as "light smoke" film

+

70% suitable for any window on any vehicle from the B-post back – known as very light smokes
Legislation
The New Legislation- keeping on the right side of the law
Recently the laws and regulations to Window tints have been revised.
As of January 1st 2004, new legislation was brought in that prohibits window tinting to front driver and passenger windows.
Section 32 of the Road Vehicles (Construction and Use) Regulations will be amended to include 'Window Tint Films', where such materials attached to the glass are capable of reducing the Visible Light Transmission (VLT) of forward windows to below prescribed levels.
Most modern cars already have a slight degree of tint on them, therefore if a window film is installed onto the front windows of your vehicle, the VLT will result to be less than 70% which becomes illegal. This does not affect the windows from the B-post backwards (windows behind the driver and passenger doors). You are however still allowed to perform any level of tinting on your back windows ans clear security films are legal to be installed onto the front windows.
If you've tinted you windows before January that does not mean that you are safe, if the police believe that your tint causes reduced visibility they can issue you with an order to have it removed. The degree of tinting will result in different actions being taken by the authorities, the driver in question will either receive a Rectification Notice or a Delayed Prohibition Notice. Depending on the VLT detected by the Officer, he or she may issue an immediate Prohibition Notice meaning on the spot removal of the window films as the vehicle is deemed not road worthy and a risk to other road users. You will not be able to drive your vehilce on public roads until you have rectified your window tints to be fully compliant with the new legislation.
Repeat offences may result in points added to your driving licence, fined and possible prosecution for driving a vehicle in a dangerous condition and a risk to other road users.
Your motor insurance may also be invalid if your window tints are found to be illegal and non compliant to the new legislations.
Why was this law brought in?
The reason this law was introduced was that there was a serious accident between a motorbike and a heavily modified car with very dark tints. It was believed that the root cause of the accident was that the driver couldn't see well enough through his tinted windows.
Implications for Window Installers.
If we install prohibited window tints we are also breaking the law and liable for possible prosecution. We also take safety of all Customers very seriously and therefore please don't ask for your front windows (before the B-post) to be tinted as the answer will simply be no!!!!!!
If you have illegal tints installed on your vehicle that need removing, we can provide advice and remove them for you at a small charge.
Gallery