Welcome to Dr Valet
Professionally trained and experienced personnel:
Auto Surgery's car care team headed by Dr Valet consists of professionally trained and qualified operatives who strive to deliver the care your car deserves coupled with a balanced mix of professionalism and friendliness to make your car valeting experience with Dr Valet and his team second to none.
We also cater for customers in the following areas:
+
Coventry
+
Nuneaton
+
Bedworth
+
West Midlands
+
Warwickshire
+
Rugby
+
Hinckley
+
Leamington
+
Kenilworth
+
Solihull
+
Leicester
+
Birmingham
+
Lutterworth
+
Warwick
"Please call us for more details"
Auto surgery
has recently introduced a paint protection seal designed by chemists to bond onto the lacquer of the car. A more robust alloy wheel seal is now available!
Benefits of the Auto Surgery Seal System:
+

Protects paint work from the elements

+

Repels Road Debris

+

Leaves a very high shine and improves appearance.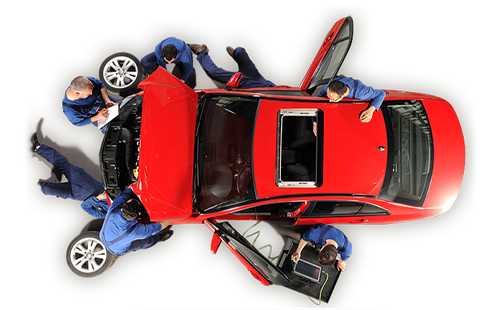 Information For You
Right care for your investment
Gentle, yet effective car care involves more than a wet sponge and a chamois-dry! It requires technical know-how, right tools for the trade and much more. At Auto Surgery, our selection of products is a careful analysis of user recommendations by industry 'gurus' such as Autoexpress, consumer surveys/reports and more importantly, our own verdict and experience amongst the myriad of car care products/manufacturers out there each claiming to perform miracles!
Our satisfaction guarantee to you
Auto Surgery is probably the only car valet service provider who can boast of offering you a Moneyback Guarantee if you are not entirely happy with your service. In the unlikely event that this happens and we can not fix it, we will refund your full money towards the area that have not been completed satisfactorily.
People who use our services
+
Dealerships
+
Leasing Contractors
+
Mobility Contractors
+
Club Members
+
Car Park Operators
+
Golf Club Members
+
Exhibition Organisors
+
Press Launches
+
Health Clubs and many more ..
Valeting For You
Pre-Sales Valeting
Thinking of selling your car? Have you thought about
valeting
your car before you sell? It often amazes car owners how valeting their cars can have a huge impact when trying to attract a new buyer.
Auto Surgery
has a dedicated team of who can advise and assist you with any queries you may have about our Pre-Sales Valeting service.
Car Enthusiast Valeting
We at
Auto Surgery
fully understand the relationship between a car owner and his/her vehicle. A true car enthusiast would only use a service that is truly professional. This is why enthusiasts throughout Coventry and surrounding areas book their vehicles in at
Auto Surgery
. Our unique tailored service guarantees satisfied customers and that is why we have maintained a high number of returning customers.
Winter and Summer Valeting
No matter what time of year, no matter what the weather, our team members are dedicated to bring your vehicle back to a prestine condition. The weather hugely affects the appearance of your vehicle and it is only wise for car owners to protect their vehicles from weathering. Not only are our staff members trained to deliver a valeting service, but they are also highly knowledgeable with our products. We at Auto Surgery will only use the best reknown products to protect your car and truly enhance its appearance.
Valeting for busy car owners
Auto Surgery
appreciates that car owners can be very busy. This is why we introduced our "Drop-Off & Pick-Up" service. Typically our customers book their vehicles in with us, and arrange to collect them at an agreed time. This enables the customer to continue with their everyday tasks and allows us to focus on the job at hand.