Welcome to Dr Wheels
Dr Wheels specialises in carrying out alloy wheel repairs which can be caused by the following scenarios:
+

Kerbed/Curbed Alloy Wheels

+

Scraped Alloy Wheels

+

Chipped Alloy Wheels

+

Corroded Alloy Wheels

+

Cracked Alloy Wheels

+

Buckled Alloy Wheels
We also cater for customers in the following areas:
+
Coventry
+
Nuneaton
+
Bedworth
+
West Midlands
+
Warwickshire
+
Rugby
+
Hinckley
+
Leamington
+
Kenilworth
+
Solihull
+
Leicester
+
Birmingham
+
Lutterworth
+
Warwick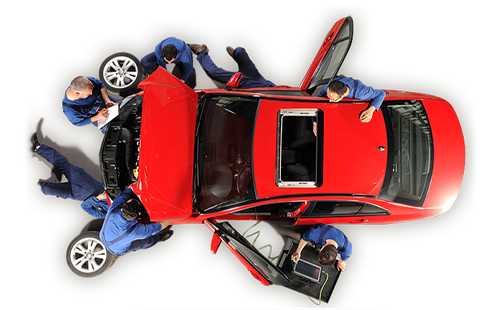 Our specialist technicians expertly remove any unsightly damage to alloy wheels using the latest technology and techniques. The alloy wheel repair process has been explained on this page for your information to help you familiarise with the steps taken to repair alloys wheels or restore alloy wheels. Please review our
[Alloy Wheel Repair Process]
section. Our aim at
Auto Surgery
is to provide you with a service that is professional, reliable and friendly. You can rest assured we have a team in place who are fully qualified in all aspects of alloy wheel refurbishment to provide you with an "as new" finish.
Why consider the expensive cost of replacing damaged alloy wheels?
We can gurantee a alloy wheel repair job that will bring your wheels back to their original showroom condition. All work is carried out in our pristine body shop and purpose built spray booth in the most stable conditions.
Custom Alloy Respray
Looking for a one-off custom respray on your alloy wheels?
We have developed the most advanced custom respraying techniques which will give your vehicle a truely unique one-off custom finish.
How will you achieve a custom finish?
We will sit down with you to gather all your ideas and advise you along the way. Once agreed, our technicians will get to work right away on the designs and produce a set of alloy wheels that will be bring your ideas to life. This option is gaining tremendous popularity, so why not consider it today?
Please call 07866 601968 / 07939 433833 to enquire further.
Alloy Repair Process
Step 1
+

Your alloy wheels are removed from your vehicle, deflated and the seal is broken (a process know as "breaking the bead")
Step 2
+

Our technicians begin work at the damage using unique tools specific for this job

+

Using plenty of skill and patience, the damage is carefully removed until no visible signs exist

+

The whole area is then prepared for paint spraying
Step 3
+

Our technicians now prepare the paint by mixing paint formulations to get an exact match to your existing alloy wheel

+

Once the paint has been mixed, we apply layers of paint onto the alloy wheel to cover and blend in the repaired area

+

We now wait for the paint to dry (also known as "cure")
Step 4
+

Once the paint has cured, the paint work needs to be sealed in with lacquer

+

Coats of lacquer are applied to the whole alloy wheel until all areas are covered

+

The alloy wheel is then left to bake dry inside our purpose built drying room
Step 5
+

Once the lacquer has bake dried, the alloy wheel is re-inflated according to your vehicle tyre pressure guide

+

The alloy wheel is then placed back onto your vehicle
Gallery